Théâtre


Essais






Critique



Romans



Nouvelles



Pointe de
l'Epée

Citations



courrier électronique:
Roman Littéraire Moderne
UN BAISER PAR LES BOUFFONS
(A Kiss by the Clowns)
Anthony Steyning
Janvier 2008 - Inédit
Je cherche à faire traduire et publier ce roman en français!
La vie est trop courte pour danser en solitaire...
Entretemps, si vous voulez commander une copie de mon récit en Anglais sur l'Internet, voici les détails: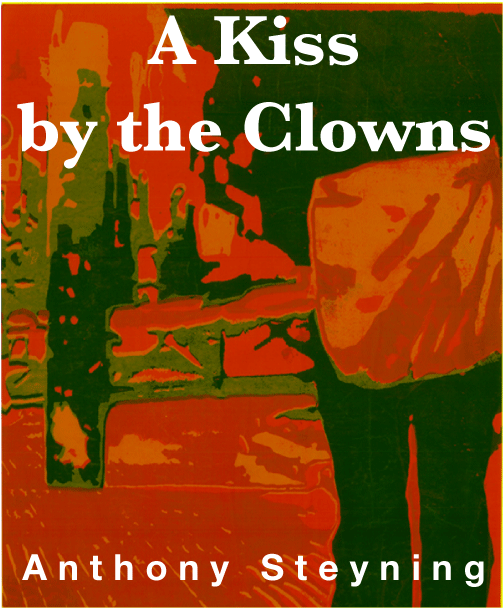 Now available as an E-Novel for only $ 2.99
Please order a copy from
or from
or else from
plus recently from Apple Ibooks, LuLu, Barnes & Noble etc etc
This is my first critique, from The Unbound Underground:
This book is an immensely gratifying experience. Where plot, character, language and historical context are concerned this book succeeds, brilliantly keeping everything focused, factual, and against all odds, fun. This book is engaging and teases the reader with tantalizing foreshadowing, without becoming too enamored with its own literariness. It's intelligent and emotionally honest, while still maintaining the pace of international intrigue.

Mr Steyning,
My name is Rose McClelland and I have started a new review blog for e-books.
I wanted to let you know I recently had the pleasure of reading "A Kiss by the Clowns" and have posted a review.
I immensely enjoyed your novel and was incredibly impressed with your writing.
Thank you so much for such a wonderful novel.
Sincerely,
Rose McClelland
Santa Fé, New Mexico